Our Advantage&Vision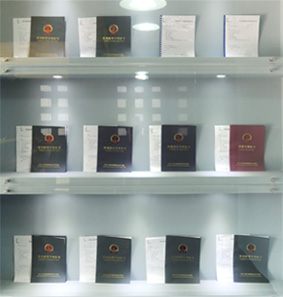 Patent area
Our Advantage
(1) Good communication and product suggestion before production:
Because of long-term cooperation with several design companies, we comprehend the importance of communication with clients before making products. Also, for reducing the cost of time and re-making, our experts are willing to give suggestions on structure or production availability.
(2) Efficiency of operations:
The management system utilized in David's Good is built around a satellite factory model. We allocate orders to our subsidiary factories, and those factories control downstream production. This model saves time by minimizing unnecessary communication and increases efficiency of the entire operation.
(3) Improving benefits by time saving:
Companies usually try to save their budget by wasting time on searching and communicating with different factories. However, we simplify the sourcing process by eliminating the need to rely on numerous factories for your varied needs. Our highly experienced personnel can customize products based on your target audience, specific requirements and what's more, we can do this all within budgets big and small.
Our Future
Currently, we have established plastic and stuffed toy subsidiary factories, and the electronic product subsidiary factory is almost completed. In the future, factories expertizing in different materials, such as wood, pottery, or metal, will be founded in years. Besides, different from traditional OEM manufacture, we are capable to combine culture, creation and manufacture to progress clients' goods. Therefore, david's good is gradually becoming an all-around culture and creative company.